Located in the Norquay area, the Duke Street Flats project is a pioneer of what is possible on 33 x 101 East Vancouver lot, otherwise only suitable for a single family home. This home combines innovative design and advanced building techniques to provide three affordable and functional homes to young families to be close to transit, elementary schools, and community spaces. This project is an example on how to provide affordable home ownership.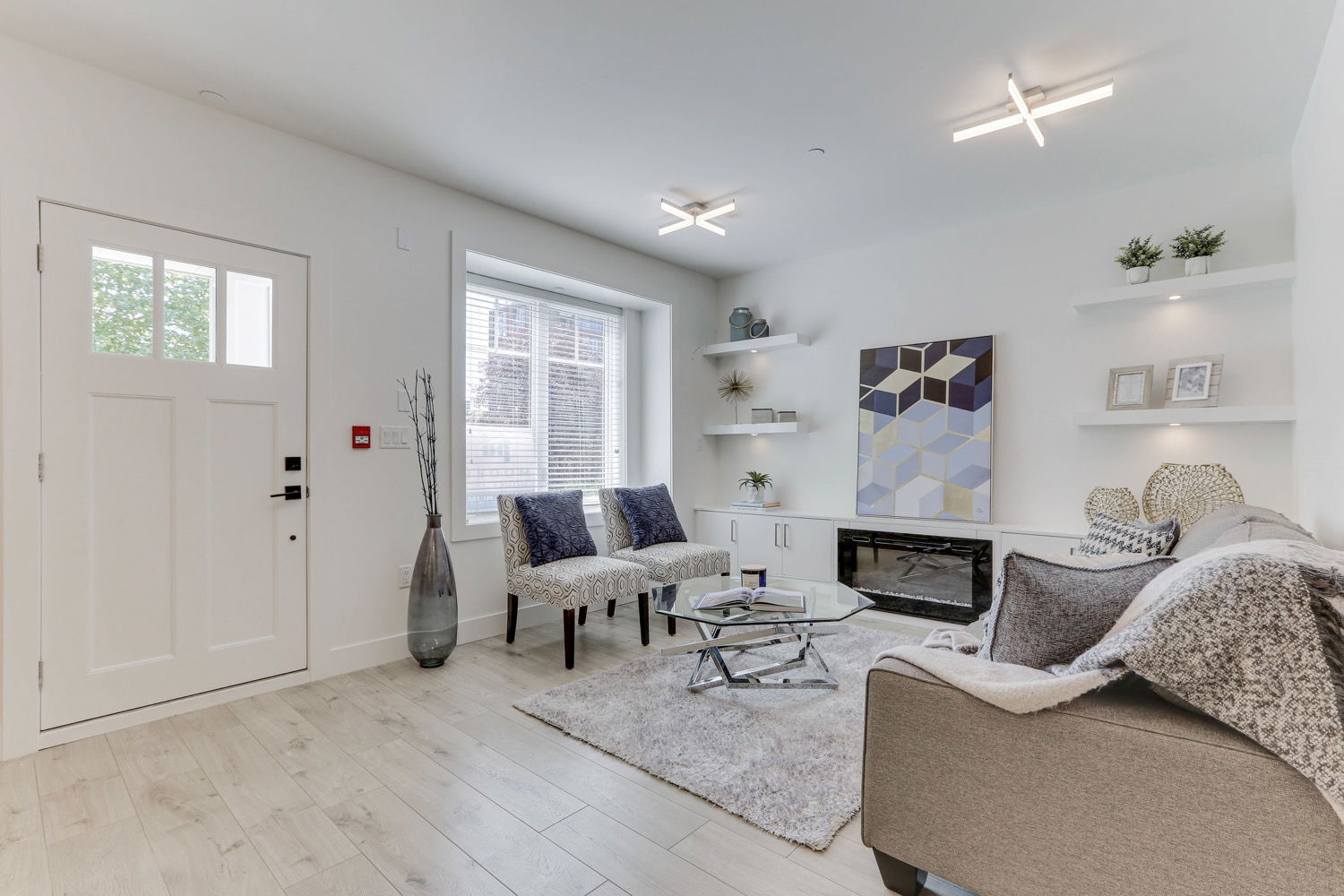 To support gentle density, we worked with the City of Vancouver to transform this single family lot into three single floor units as a stacked townhouse project in this transit friendly neighbourhood with a walkability/Transit score of 84. Each home is designed to include their own open car parking space with an electric vehicle charger as well as its own enclosed Bike storage space. Independent garbage and recycling facilities ensure each homeowner can recycle and live Green. To help keep costs low, this three strata unit project does not require any monthly strata fees and can easily be self managed by the three homeowners.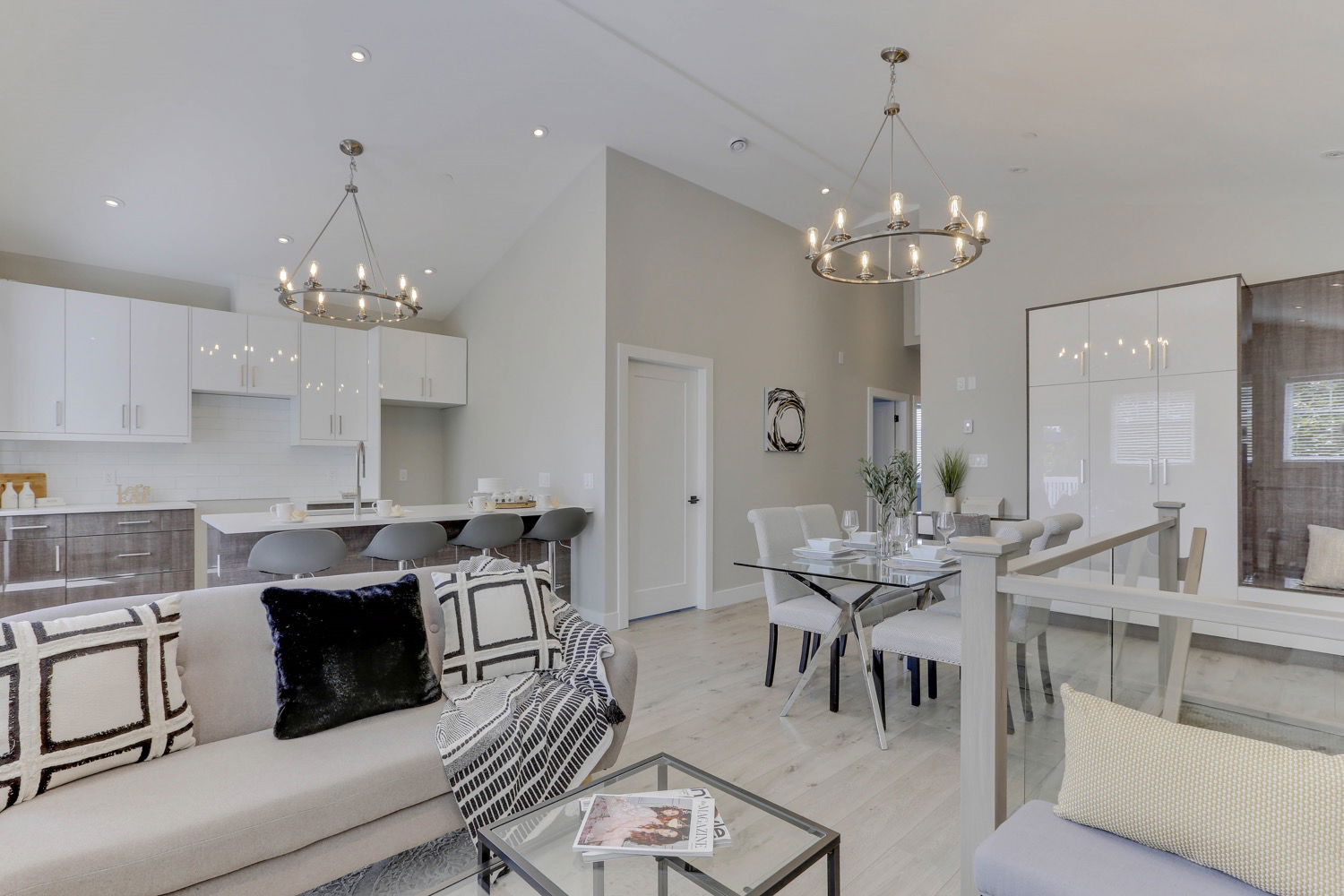 From a building perspective, we have used a Hardi plank exterior to provide modern efficiency and ease of maintenance with a heritage design. This form of building envelope also manages rising insurance costs that multi family projects face. All units have an HRV as well as an energy efficient hot water on demand unit with radiant infloor heating. This allows for clients to save money on utilities while heating their home. It also allows for clients to switch over to renewable natural gas in the future. To maximize square footage, the staircase circulation is placed on the exterior of the building giving more functional floorspace in the interior. Additional storage was created in the vaulted ceiling and low height areas.